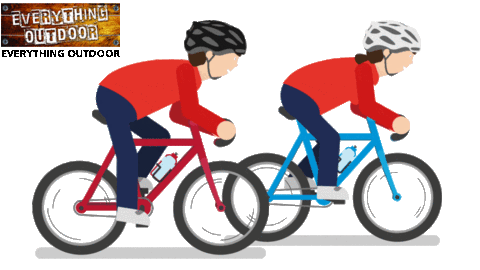 FOR THE FIRST TIME IN GUWAHATI !!
EverythingOutdoor NorthEast
presents
🚴
CYCLING LESSONS - RIDE LIKE A PRO!!
🚴



🚲

Cycling lessons by professional trainers.


🚲

45 mins to 1 hr sessions.


🚲

10 sessions a month.


🚲

Technical Training (repair, self servicing, use of parts etc).


🚲

Training rides in the nature away from traffic.
TIME:
⏰
6:30am - 7:15am (UNDER 10 YRS)
⏰
7:30 - 8:15 am (ABOVE 10 YRS)
⏰
4:00pm - 5:30pm (All age groups)

VENUE:
Assam State Zoo, Zoo Road, Guwahati.
Don't have a cycle? Don't worry, we will provide initially.
FEES
Rs 2500 for 10 sessions in a month.
Want to have a chat before you decide? Our experts can help you.
📞
90850 92586 or 97060 63377.
💻
everythingoutdoorne@gmail.com
Or, why don't you visit us for a cup of tea at our office? We are at
By the Way
in Hatigarh Chariali (below SBI), in Guwahati.
---
About Everything Outdoor
A source of information and services for adventure travel and sports,
Everything Outdoor NE
has been conducting various events and activities like Guwahati Cyclathon, camping at different locations in North-east India, cycling and motor bike workshops, adventure tours for adults as well as children etc. Today, Everything Outdoor NE is a storehouse of adventure and outdoor activities in Guwahati and other parts of North-east. With events and cycle rallies like Cyclathon, the company wants to create awareness about the benefits of cycling and its close relation with one's health. The company had sought to highlight various issues such as lack of cycling lanes, traffic snarls, haphazard parking, littering of public spaces and environmental pollution in the city through the rallies.
to know more about Everything Outdoor.
to register.